Red Lion EMS provides medical direction and physician, emergency nurse and paramedical support to major events and sporting fixtures in Singapore. Red Lion EMS is able to provide the necessary physicians, nurses, event paramedics, EMTs, ground ambulances, and medical supplies for large gatherings. If you require bespoke services for your special event, we can tailor our packages to ensure that they precisely meet your specific requirements and priorities.
This program provides onsite medical care to large public events such as marathons, national school games, martial art tournaments, concerts and etc.
Major Sports Event
The Singapore National School Games
Sport SG games
Singapore Wake Park
2XU Compression Run
Hello Kitty Run
King of the Kings-Muay Thai

Major Festival and Celebration
Singapore Youth Festival

On-set Production
Armani Commercial Production
Film Production for 'Westworld III'
Singapore Mediacorp

Private Parties and International Conferences
Resort World of Sentosa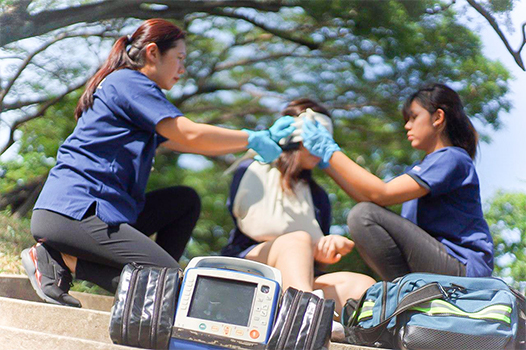 Not Just First Aiders

The sports, recreation and event sectors can often be unpredictable and at times hazardous, which is why having the right medical support can make all the difference. Our team ensures rapid medical intervention in the event of an injury and can provide a mobile medical centre where needed utilizing one of our fully equipped intensive care ambulances. In addition, a highly qualified medical panel of EMS personnel to ensure maximum support whenever it is required.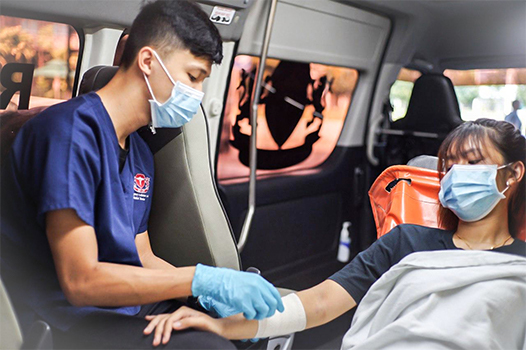 Our Service is Second to None

We have a strict pharmacology (pain relief, emergency medications etc.) and protocol system in place to ensure a robust clinical governance structure throughout the organization. Our nurses' and paramedics' competencies are assessed and tested annually.We work with you to establish the best way to meet the goals of providing the most appropriate and professional medical support for everyone involved from the competitors, officials, performers, stage hands and spectators.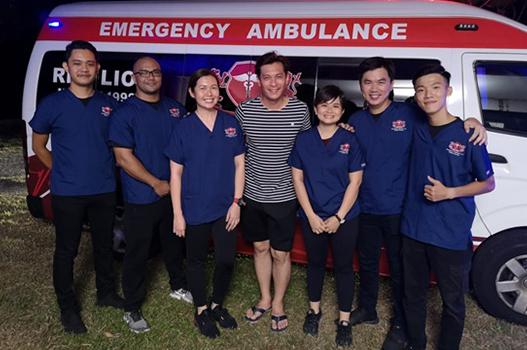 Full Equipped Ambulance

Red Lion EMS operate a fleet of fully equipped ambulances. These vehicles are available as mobile medical centers to support your event and to provide rapid access to onsite injuries or accidents.If you are a film production company and you require an ambulance prop for your shoot, we can provide both vehicles and personnel accordingly.